EHCP Annual Reviews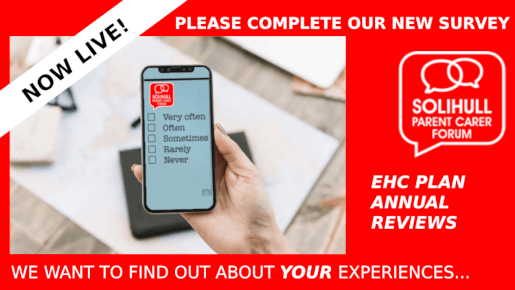 Solihull Council have developed a new pathway for annual reviews in Solihull. The survey is LIVE throughout November to capture as many views as possible.
The survey asks whether the statutory process has taken place?
Is your child's EHCP still in draft format?
How much input have you and your child had in the Annual review process?
The survey encourages you to consider where you are in the process. The results will be shared anonymously with the local authority for them to evaluate how well the new process is working. Last year's survey was presented to Solihull Council and has been shared further, even being quoted by Professor Adam Boddison from NASEN.
Access to survey is below: